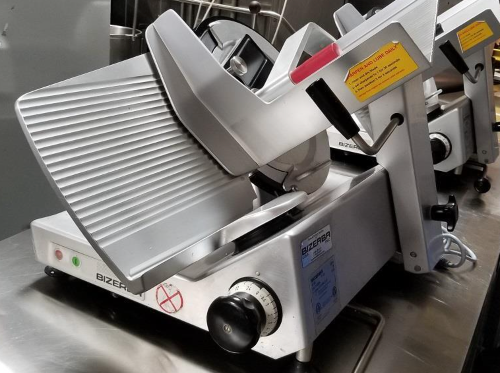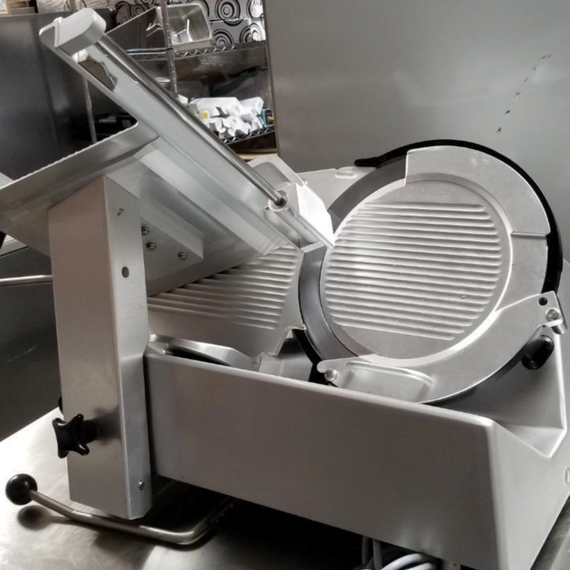 Bizerba GSP H 13" Maxim Security Manual Gravity Feed Meat Slicer 120V Sharpener
The Bizerba GSP H  13" max manual gravity feed meat slicer is the ideal addition to any meat slicing operation.
This unit provides 1/2 hp, 319 RPM, and a razor sharp 13" hard alloy blade so that you can quickly slice up your own meats for the perfect signature sandwiches, pizzas, and appetizers. The slicer is built for commercial use and doesn't overheat even during heavy, prolonged use. Its comfortable and quiet operation makes it the ideal choice for use at the counter or in back of house.
Great for Use in Maximum-Security Applications
With a sturdy carriage, non-slip rubber feet, no-volt release, and moisture-proof on / off switch, this slicer is great for high-end delis, butcher shops, markets, and restaurants. With high-security screws in the place of slotted screws and security locking bolts instead of regular bolts, it is specifically designed for maximum security applications like prisons and jails. This unit features a sophisticated design and high-end materials that are sure to last in a fast-paced commercial environment.