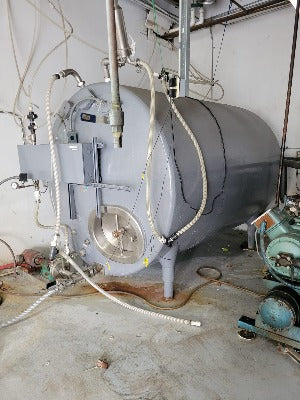 Chicago Stainless Steel Brand 1500 Horizontal Tank - Only used to store water!
This unit is in good working condition.
Recently removed from a food processing facility.
 

1500 gallon capacity tank that was used only to store water but you can use it to store any type of liquid you'd like.