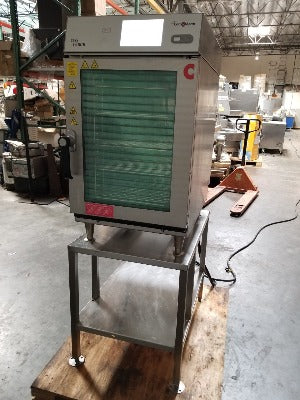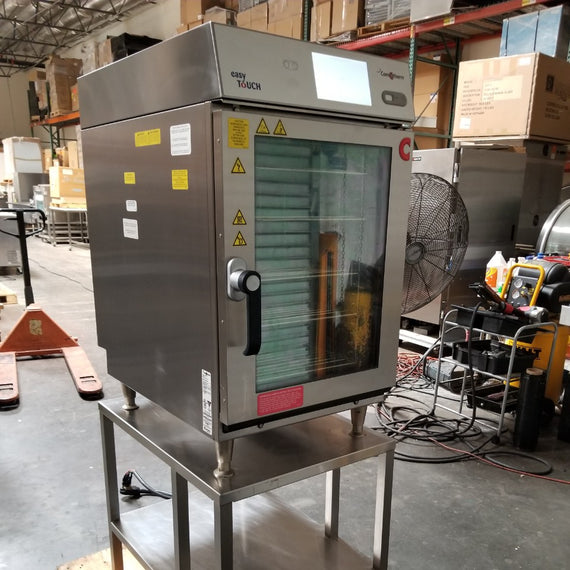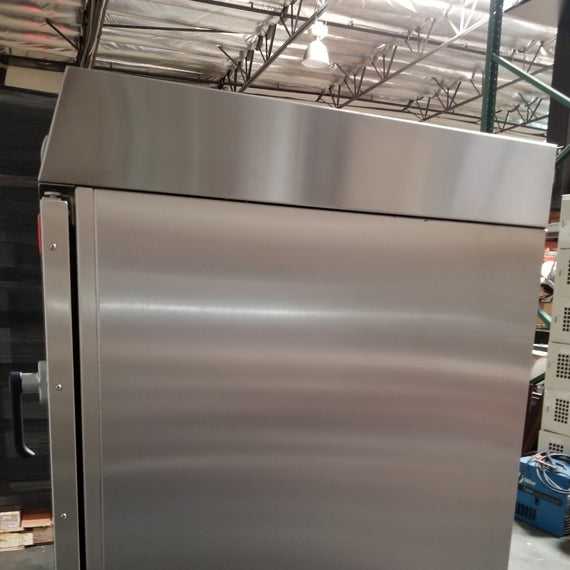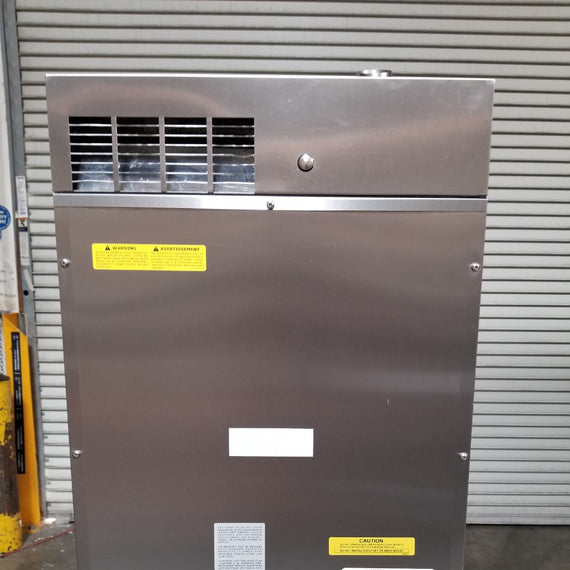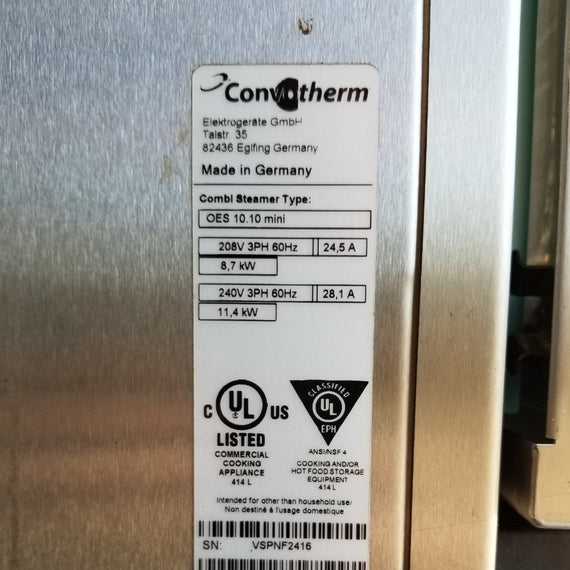 Convotherm OES-10.10 Mini Electric Boilerless Combi Oven Steamer + Stand
Convotherm 10.10 MINI Details. 
Designed with both performance and convenience in mind, the new, redesigned Convotherm OES-10.10 "Mini" electric combi oven gives you all the benefits of a full size combi oven in a compact 20 1/4" x 34 1/4" footprint that can fit in any kitchen! With this one convenient unit, you can bake, roast, steam, fry, steam dim sum, hold, and retherm all your signature menu items, and it also boasts a wide array of automatic, easy-to-use features that take the guesswork out of the cooking process.

A wide viewing window and brilliant, durable stainless steel finish make it ideal for front-of-the house cooking in cafes, kiosks, food courts, and other areas where food preparation will be visible to customers. The easyToUCH control panel is intuitive and simple to navigate, requiring minimal training for operation. This unit is capable of holding up to (5) 1/2 size sheet pans. To save on time, a Press & Go one-step recipe program provides quick start buttons for consistent results every time.

A Crisp & Tasty feature draws most of the moisture out of the cooking chamber, which bakes foods with a crunchy exterior and a tender interior. The ACS (Advanced Closed System) cooks gently, preserving nutrients and colors and preventing flavor transfer between items. This allows for multiple styles of food to be cooked simultaneously without having to worry about everything tasting like the strongest flavor in the cabinet. Both Delta T slow cooking and cook & hold modes make this unit one of the most dynamic ovens available.

The Convotherm cookbook with a 250 recipe library, and up to 20 steps for each recipe, will have you cooking up everything from whole roasted chickens, to Italian focaccia with just a few presses of a button. For ensured prolonged operation, a continuous self-diagnostics system will inform you when maintenance or repair is required. This unit requires a 208/240V; 3 phase electrical connection for operation.


Fully tested and works great!
You're welcome to come in for a demonstration.