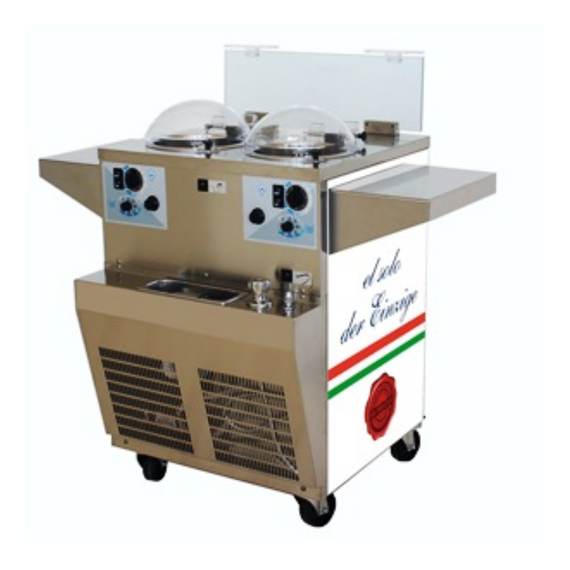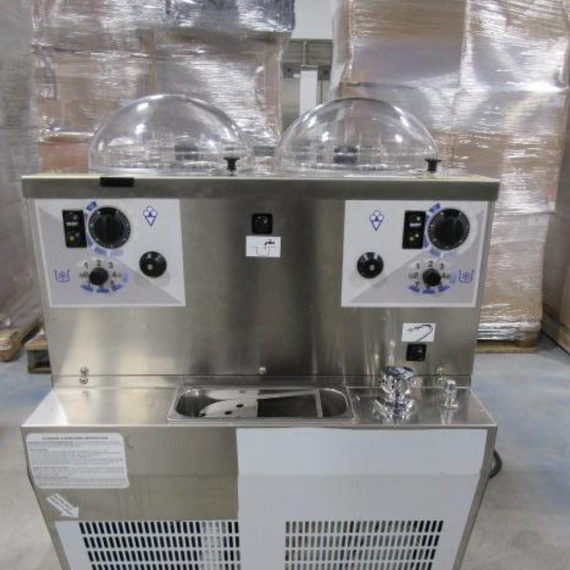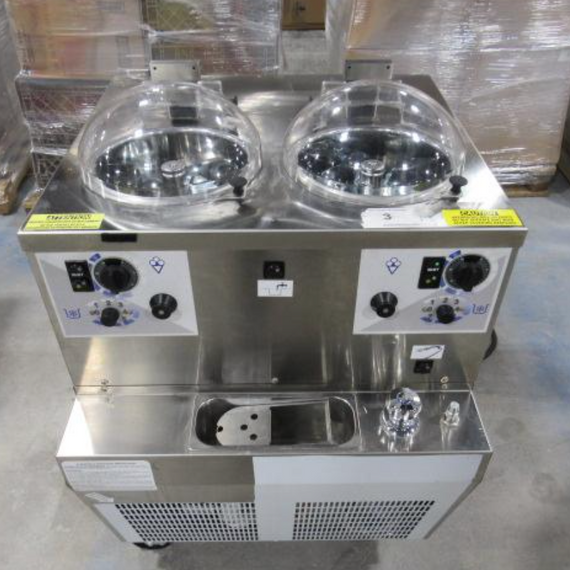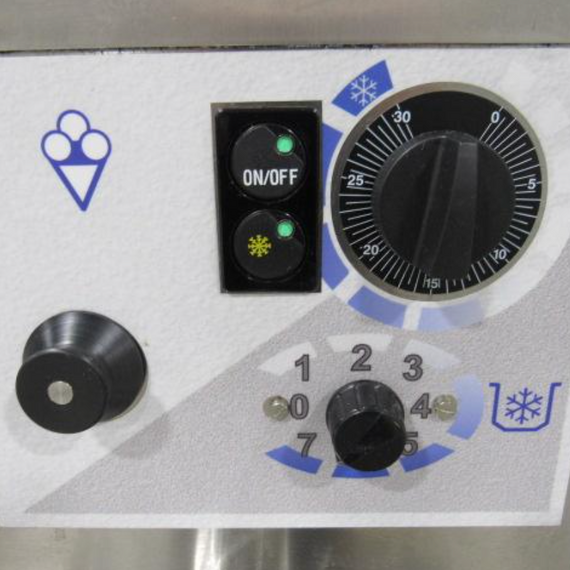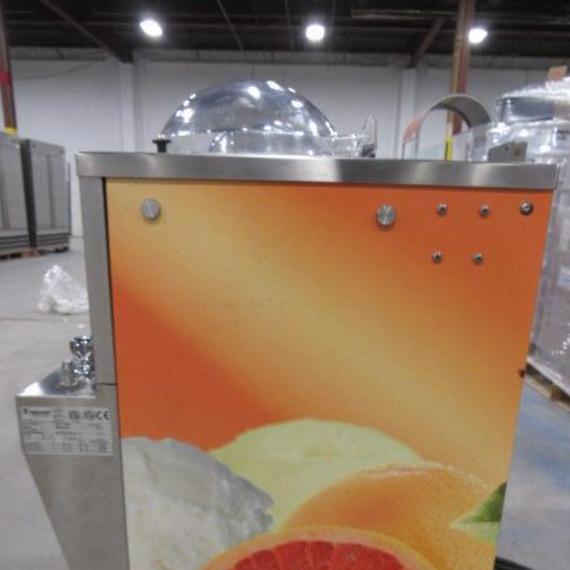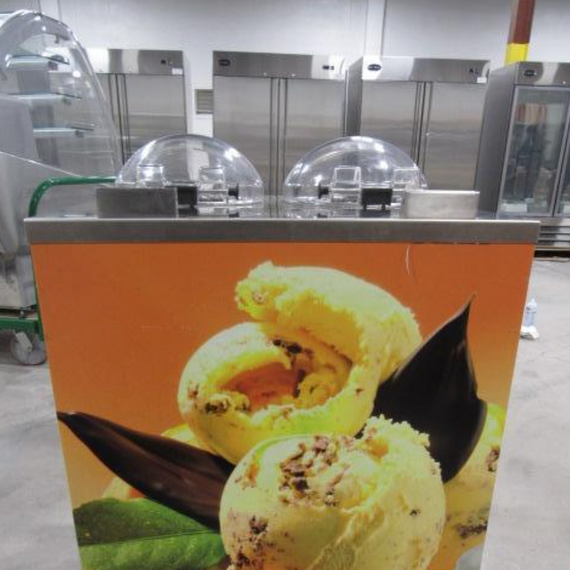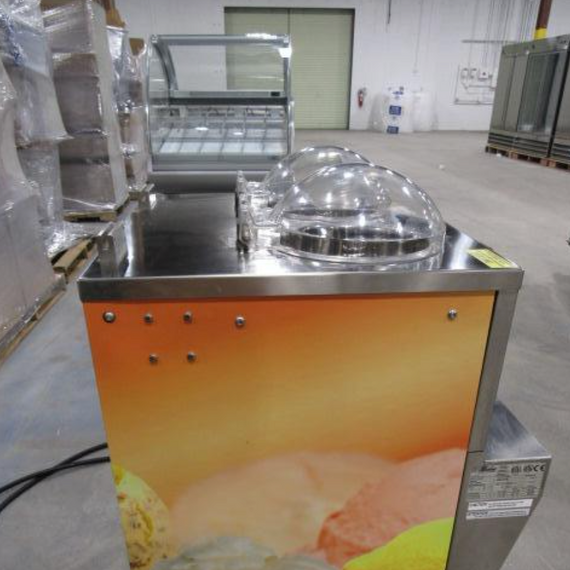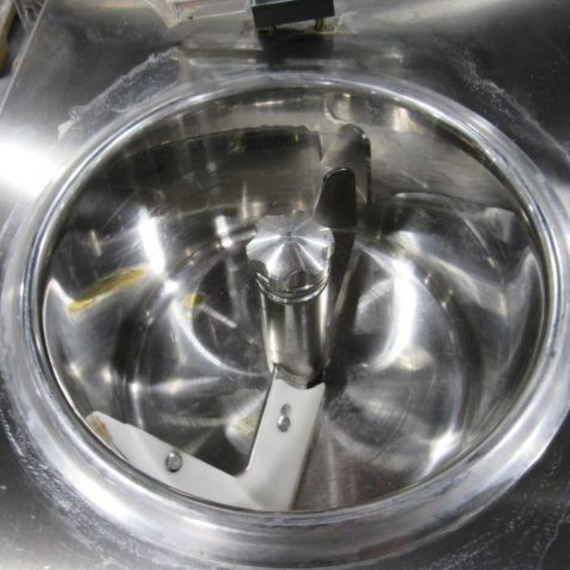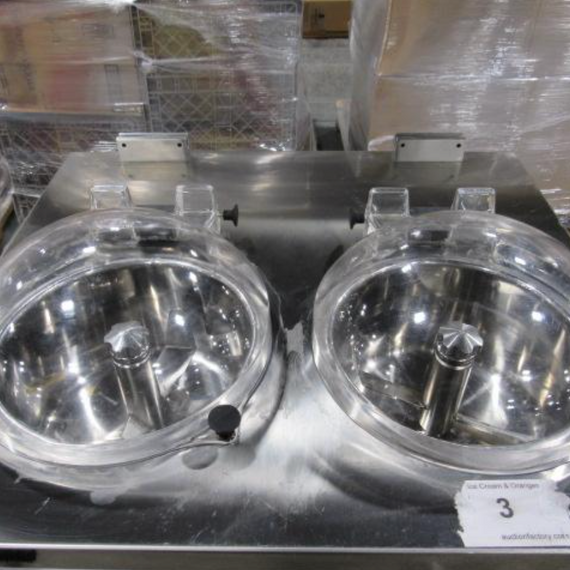 Frigomat GX2-12 Twin Continuous Churning Batch - Like new!
Frigomat GX2-12 Twin Batch Freezer & Display Cart on commercial casters.

The Frigomat GX range meets the needs of professionals who want to offer their customers freshly made gelato.

The equipment can be customized and introduced into existing locations or set up as an independent stand offering artisan gelato.

These machines are innovative and simple tools for producing, displaying and selling an 'always fresh' product, made right in front of the customers! 


Enhanced refrigeration system to reduce the freezing cycles and the refill and for a higher consistency of the ice-cream
Complete independency of the cylinder for the maximum flexibility of use
Possibility to add hard pieces nuts, chocolate, fruit, etc
Steel agitators with easily removable scraper blade for an easy cleaning
Transparent lids, enabling the customer to see and follow the freezing process
Anti-fog

 

system (patent pending) to avoid condensation under the lids
Dedicated spatulas (patented pending) which, through a practica quick release system, set a new standard of hygiene, protecting the product against all kinds of contamination. The part of the spatula in contact with gelato is placed at a negative temperature in the area of the freezing cylinder, protected through the transparent dome lid. The handle remains outside the food area, at room temperature, in the defined position for a visual impact of the bench extremely tidy
Safety switch on the lids
Cleaning system of the cylinders, directly connected to a removable front drain. Internal preparation for a direct discharge into the water mains


Reg: $19,500.00.
MAKE: Frigomat
MODEL: GX2-12
WIDTH: 27
DEPTH: 28
HEIGHT: 40