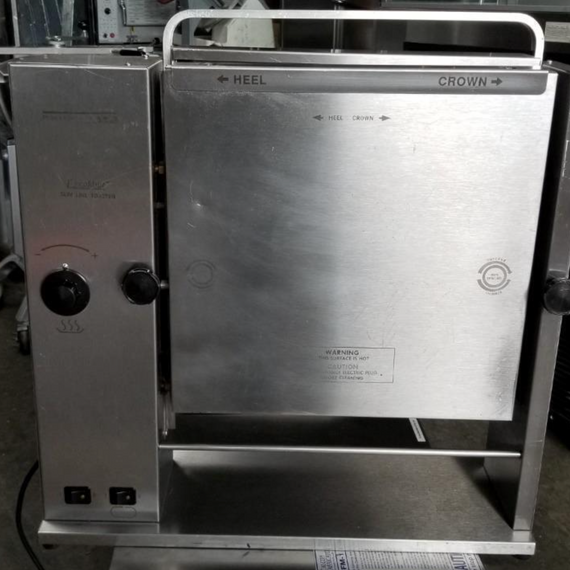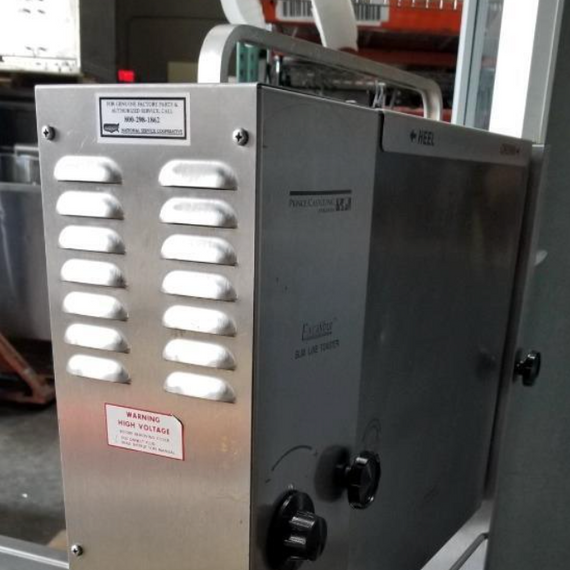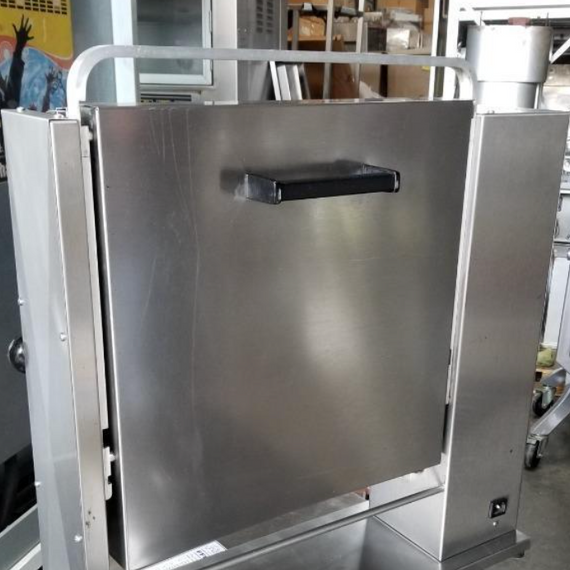 Prince Castle 197 Vertical Toaster with 1,400 Slices / hr Capacity, 115v Tested
Prince Castle 197 Vertical Toaster with1,400 Slices/hr Capacity, 115v
Slim Line Bun Toaster.
Cleaned & Tested Works Great !!
included Telease Teflon Sheets. 
Serial number:LS 0014017
New one price over $2,200.00
Prince Castle 197 Description
The Prince Castle 197 vertical toaster toasts each slice of bread in just 9 seconds for a total of 1,400 slices per hour. To toast thicker bread, its platen is designed with two levels, meaning you can toast the crown of a bun on one side, and thinner bread, like a bun heel, on the other side. This unit is great for toasting burger buns, Texas toast, and other sandwich breads to serve at a deli.
For precise toasting, the Prince Castle 197 vertical toaster has an adjustable thermostat, and users can adjust bun-crushing levels with separate controls. To withstand the rigors of consistent use, it is made of stainless steel. This material is simple to wipe clean, resistant to corrosion, and durable enough to resist denting and scratching.