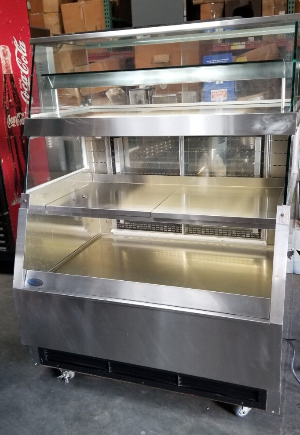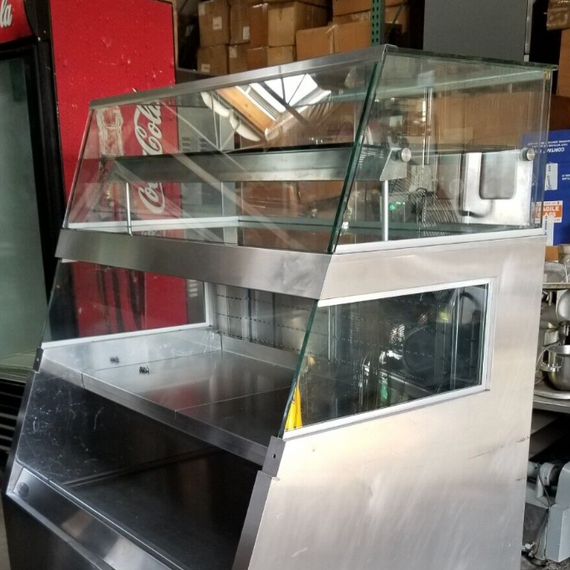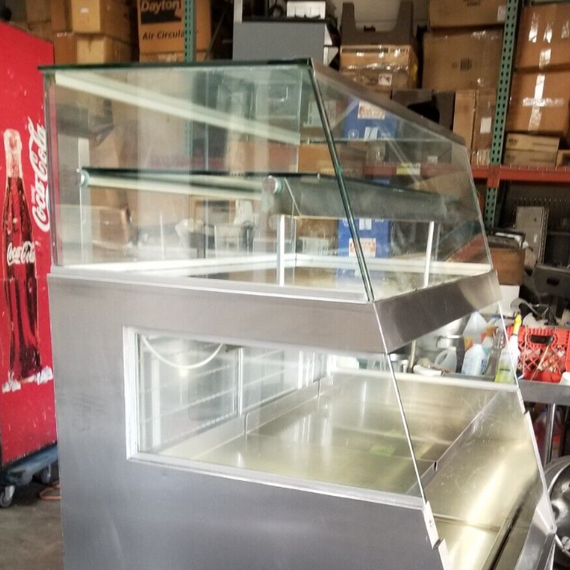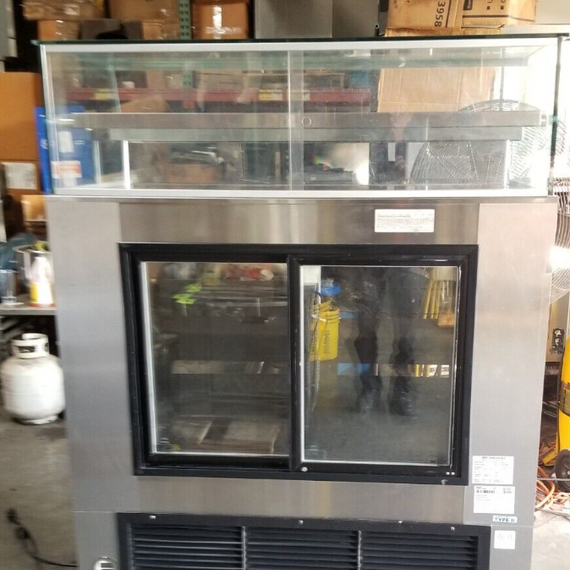 RPI Industry Bravo SCRFC4848R 48" AIR SCREEN Combi Dry & Refrigerated Open Case
Excellent Working Condition.
with Tested and Live Pictures.
please check all picturesall used equipment has some minor scratches or dent.
The Bravo Air Screen SCRFC Series is a refrigerated self-service display case with front and optional rear air grills, brushed aluminum interior ends and a choice of standard grade plastic laminate exterior. The self-contained refrigeration system includes digital controls allowing unit to engage in minimal defrost cycles. Front mounted red indicator light alerts the operator if condensing unit requires cleaning. Optional stainless steel exterior available upon request. Unique design allows zero clearance from wall.
REFRIGERATED AIR SCREENS and SELF SERVE CASES OPERATION.
1. Temperature of case is controlled by a digital control. Cases are pre-set at factory. Settings should not be touched, without first notifying the factory.
2. Condensing unit is 115/60 60 cycle/single phase air-cooled or equal.
3. Refrigerant: R134A, R404A
4. Average case temperature in Air Screens and Self-Serve cases is between 37 and 40 degrees Fahrenheit.
5. Do not store packages against blower (evaporator coils) so airflow is not impeded.
6. Do not block airflow inside display area over front and back grill.
7. Provide adequate airflow in and around condensing unit inlet and discharge areas.
8. Tracks and sliding door fixtures should be cleaned and lubricated periodically.
9. Check inside cooling coil housing to be certain that it is free of debris.


EXTERIOR DIMENSIONS
SCRFC4848R:  48"w x 36"d x " 65" heights ( Dry case Heights is 17" )