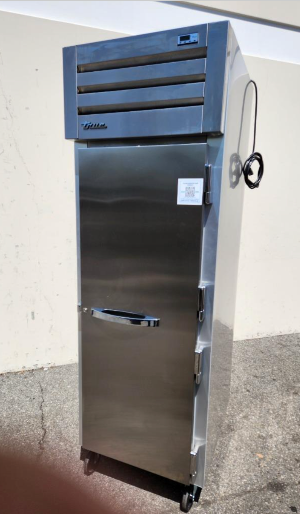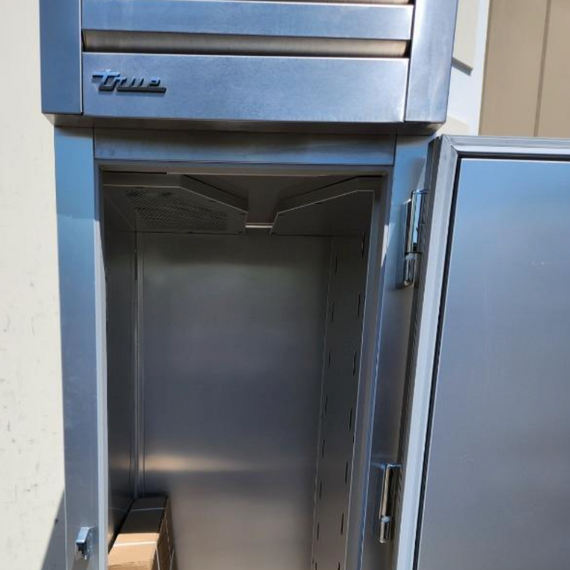 True STG1F-1S-HC 27.5" W SPEC SERIES Freezer - 115 Volts New
True STG1F-1S-HC 27.5" W SPEC SERIES Freezer - 115 Volts New.
New one price over $5,110.00 at online. 
true STG1F-1S-HC Product Description
The True STG1F-1S-HC is a one-section freezer that is perfect for business use. It has gray shelving and a stainless steel door with a lock, giving you the space and security you need while providing durability. Its advanced features make it easy to use and provide extreme accessibility.
All Natural R290 Refrigerant
Go easy on the environment with the R290 hydrocarbon refrigerant this unit comes with. It is natural, non-toxic, and free of ozone-depleting properties.

Spacious Interior
Enjoy lots of space to put your food into with this freezer. Three gray shelves are pre-installed inside and it is lighted with LED. The door is equipped with a standard bolt lock and a positive seal self-closing door with 120 degrees stay-open feature.

High-Performance Design
The freezer has a digital temperature controller and display so you can easily modify it. It is made with a high capacity, factory balanced refrigeration system that maintains temperatures of -10°F or -23.3°C.

Highly-Durable Composition
The composition of the True STG1F-1S-HC guarantees lasting service with its high resistance to corrosion and extreme temperatures. The exterior, front, and sides are made of stainless steel while the interior is aluminum.

Easy To Clean
The smooth surface of the machine allows easy wipe cleaning. Its high-grade metal composition prevents rust buildup that hinders cleaning and contaminates food.