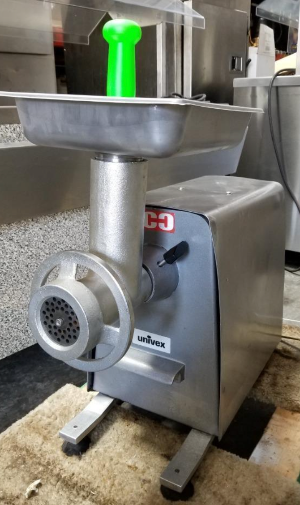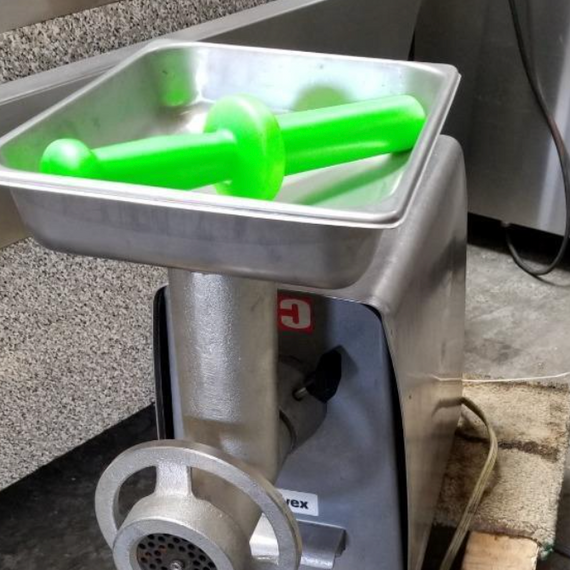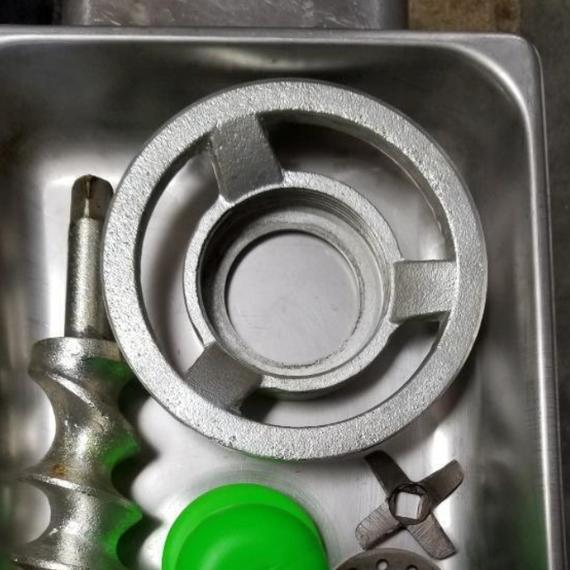 Univex PM91 1 Speed Power Drive Unit Food Processor Meat Grinder attachment 115v
New one price over $1,950.00 with Meat grinder attachment.  
The Univex PM91 power drive food processor includes New Meat Grider attachment. Accepting any attachments that fit in a number 12 hub, the Univex PM91 food processor is compatible with any Hub #12 vegetable slicers, grater/shredders, and meat grinders. These attachments rotate 250 times per minute and are sold separately.
Details
any attachments made for a Hub #12 power drive
Compatible with the vegetable slicer, grater/shredder, meat/food grinder
Attachments run at 250 RPM.
with New Meat Grinder Attachment / 3/16" plate
Dimensions & Utilities
22 in. W x 33 in. D x 16 in. H
11.5 A, 1 HP, 1740 RPM motor
115 V/60 Hz/1 ph,